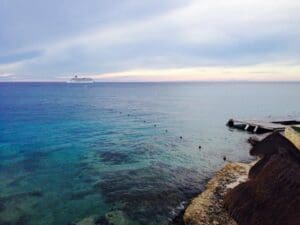 Join Dive On It Staff on a shop sponsored and staffed Dive Vacation.   We select some of the best resorts in the Caribbean to go diving with and you can come with us.  Looking to finish up a Specialty or Advanced class in clear, warm, blue water?  We can do that for you as well.  Contact the shop at anytime to discuss our upcoming Dive Trips.
Join Allison & Chris on our next trip to the Blue Angel Resort in Cozumel, Mexico!   Contact us for more details at (401) 333-0002.
January 13-21, 2024
$1369  per person, double occupancy
$1689, with CENOTES! per person, double occupancy
Click HERE to book online!