Our entry level Open Water SCUBA Certification Course is only $789 and includes all classes, pool time, open water dives & SCUBA Gear Rental (BCD, Regs, tank, weights & wetsuit).
ALL IN!    Your tuition, materials, and dives are $789.   There are no hidden fees.
Get started on  your adventure with one of our Week-night classes that run on Wednesday's & Friday's, or one of our Sunday week-end classes.  We also offer flexible lessons at your own schedule and private lessons for those who want special attention.  Going on vacation soon? Our referral courses let you do your classroom and pool portion of your training with us, then the open water training at a PADI shop during your vacation.
Buy your basic scuba gear (mask, fins & boots) and get a free Snorkel when signing up for an Open Water class!
We are always available for Private courses!  Contact us to build your course around your schedule.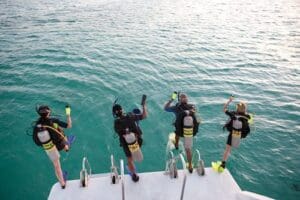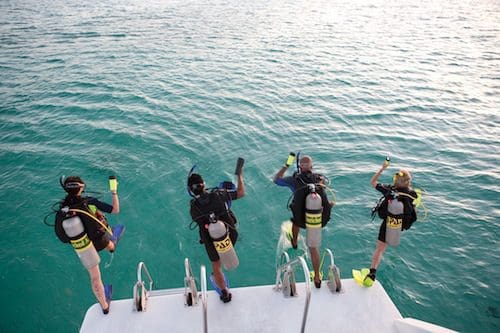 Learn to SCUBA Dive in 3 Steps!
Academic: e-Learning online and classroom sessions at the shop
Practical: In-Water Pool sessions to learn the skills and have some fun underwater!
Certification Dives:  Open Water Dives in the ocean to complete your training!
Welcome to Dive On It SCUBA!
Dive On It Scuba is Rhode Island's FIRST and ONLY PADI 5-Star Instructor Development Center!
We're a full-service SCUBA diving shop and PADI  5-Star training facility.  Our knowledgeable staff and PADI Awarded Elite Scuba Instructors are great resources to help you start or continue your training or help you find some new gear.
Our retail store at 1000 Mendon Road in Cumberland is extremely well stock with all sorts of Scuba gear & accessories.   Regulators, BCD's, Masks, Fins, Boots, Wetsuits, Gloves, Hoods, Dive Computers you name it we have it.    Our primary brands are Aqualung, Apeks, Hollis, Henderson, Oceanic, Shearwater and Bare.   We're one of the most well-stocked ships in the area.
We also service & repair all of the brands we sell.   Need your gear checked up on after not diving for a while? Bring it on in.   Bought something online and need it set up or a sanity check from something you got from 'Uncle Craig'?  We'll take a look at it and let you know it's condition and if it's safe to use.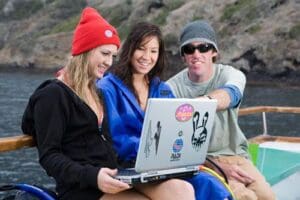 We offer a full range of PADI classes from Discover Scuba to Master Scuba Diver.  Our great team of PADI Professionals will be happy to help you meet your diving goals.   Want to become a recreational diving professional?  You can Go Pro with Dive On It and become a PADI Divemaster or Assistant Instructor.   If you're interested in Technical training we can offer Advanced Nitrox, Decompression Procedures and Extended Range training via TDI partner instructors. 
Become an Enriched Air NITROX Diver anytime! 
 Sign-up in our online store and we'll sending an online learning package.  Complete that then stop by the shop anytime we're open for a quick quiz and a few minutes of practical reviews and you'll be all set!
Being able to use NITROX is a great addition to your dives.   It lets you spend more time underwater or less time between dives by reducing the amount of nitrogen your tissues adsorb.  Anyone with an Open Water Diver certification or higher can complete this course and start taking advantage of NITROX with their dives.
Dive On It Scuba stocks a full line of new equipment and we have a great selection of used and old-stock items as well.   Choosing the right gear is an important step in being properly equipped to dive.  Let our knowledgeable staff help you find equipment that has the proper fit, comfort and quality that's best for you.   Dive On It Scuba is an authorized dealer for Aqua Lung, DUI,  Atomic, Hollis, Oceanic, Henderson, XS-Scuba, Shearwater Research and others.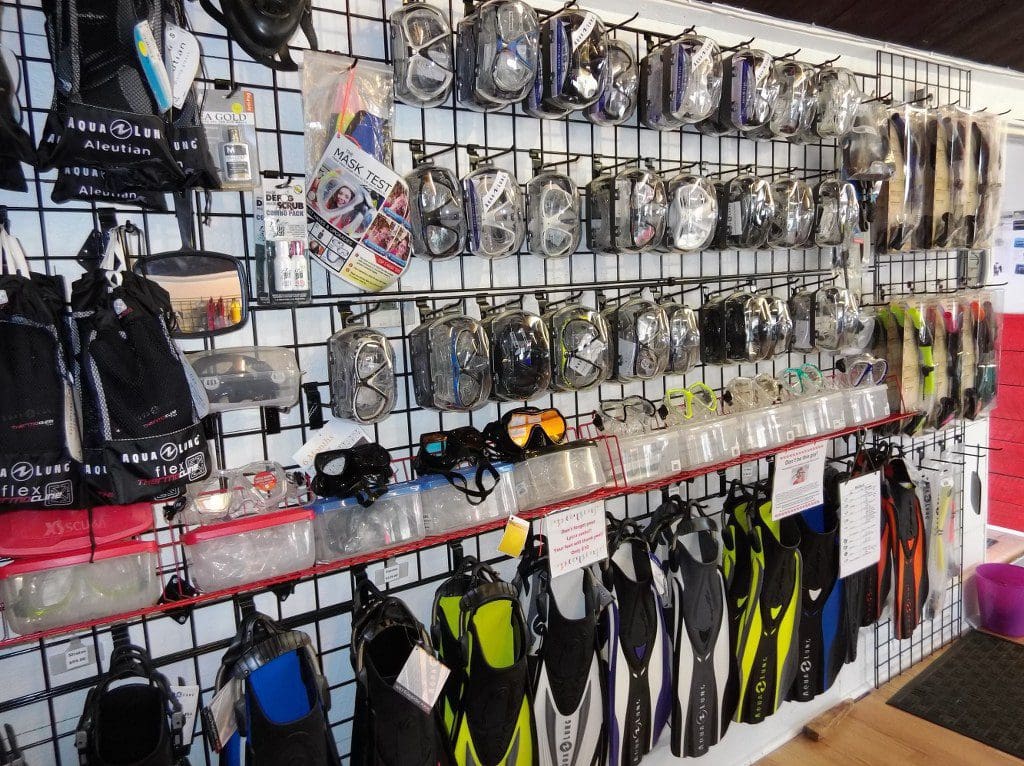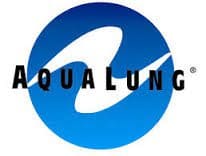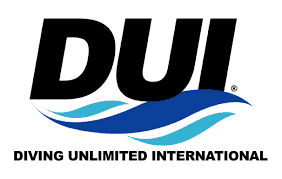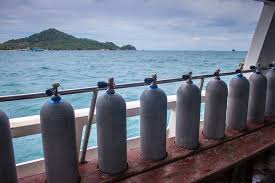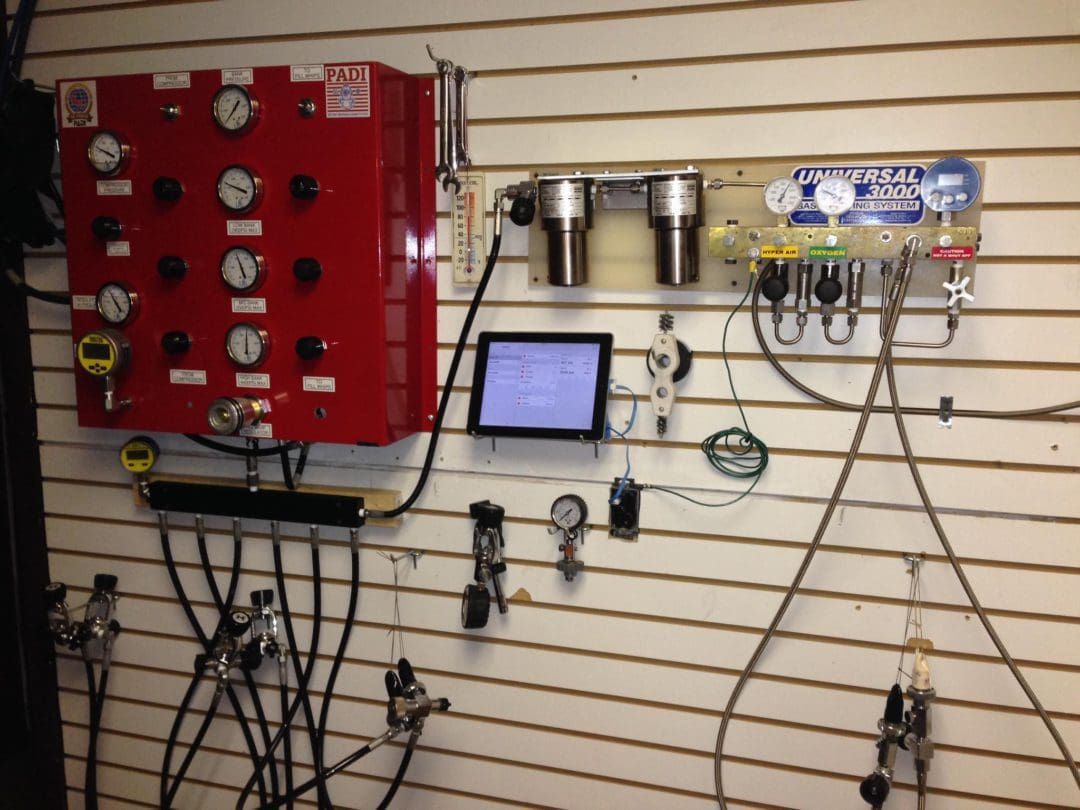 Equipment Service:  Dive On It Scuba is an authorized service center for Aqua Lung and Hollis Rebreathers as well as others and can help take care of light service on all sorts of other gear as well.   Properly operating and maintained equipment should be important to divers of all levels.  Dive gear will last for years if kept in good shape and maintained.  Let us help you get years of service from your diving equipment and have us do your annual service.   Your dive gear isn't a toy, but a life support system.
Air, NITROX & Technical Fills: Dive On It Scuba offers quality air filling services as well.  We can provide Grade E as well as Oxygen Compatible Air fills along with various standard Enriched Air NITROX fills.  Technical dive fills (EANx greater then 40%, or Trimix) are available as well.   We have certified Nitrox & Trimix gas blenders on staff, as well as a gas blending instructor.  We also regularly test our air filtration system and a certificate of testing is posted at the fill station for review.
SHOP HOURS:

---
Saturday & Sunday: 9am - 3pm
Monday & Thursday: 4pm-8pm
Friday: 3pm-7pm
Closed Tuesday's
Closed Wednesday's off-season
401-333-0002 Phone
1000 Mendon Rd, Cumberland RI 02864