12 Days of Christmas Specials!
Our 12 Days of Christmas specials are done for 2019! But we still have great gifts available for that wonderful diver or snorkeler in your life!
We'll be open Monday Dec 23rd from 4p -  8p and closed Tuesday & Wednesday (Dec 24th & 25th).
Click to open your special of the day!
Day 4 - Thursday Dec 12th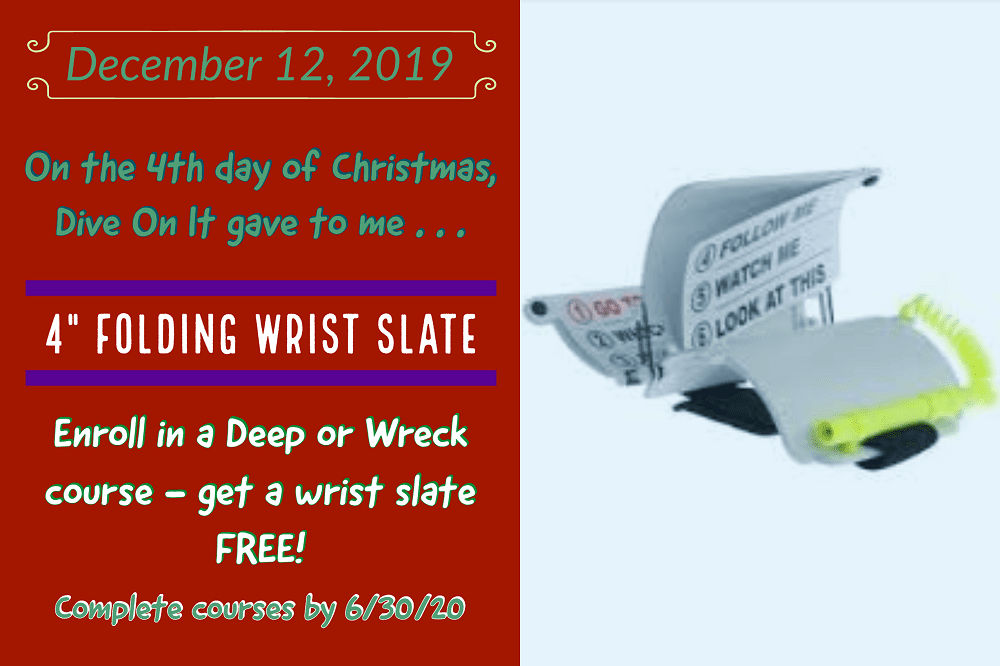 Day 6 - Saturday Dec 14th
Day 9 - Thursday the 19th!
Day 10 - Friday the 20th!
Day 11 - Saturday the 21st!
Day 12 - Sunday Dec 22nd!